Sun Tran bus system was my primary form of transportation during my six years at University of Arizona, but it wasn't my only transportation. Sun Tran services city of Tucson, city of South Tucson, and select areas out of city limits. When I needed to go beyond the service boundary, or to haul cargo, it makes sense to get my own set of wheels.
I decided not to buy a car during graduate school early on. When I attended my first "grad tea", a social event among computer science grad students, I asked an American student the cost of owning a car, and the answer was $200 per month including "everything". A simple calculation indicated that owning a car would not be a good financial decision for me. Owning a car would allow me to rent an apartment far from the campus, but it is unlikely to find an apartment that is cheaper than $439/mo NorthPointe.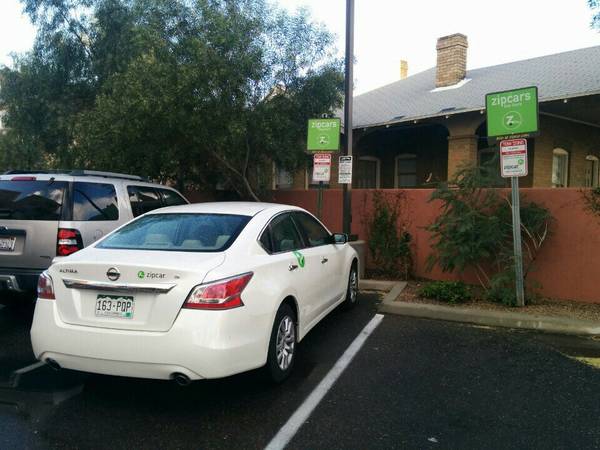 Arizona Driver's License
Fast forward to spring 2014, when my life at NorthPointe went downhill due to a noisy roommate. I signed a lease at my new apartment, and moving was put on the agenda. I moved from Grant Inn to NorthPointe on a taxi, at which time all I had was two checked bags and two carry-on bags. Three years later, I had accumulated many more things than that, and the taxi driver would be charging by minute while I'm loading my stuff into his trunk. Thus, I need a driver's license!