Visiting museums is a good way to learn about the culture of a region. During my six years living in Tucson, I found and visited many museums in this city, and here are some of my favorites.
5. Arizona State Museum
Arizona State Museum is located on University of Arizona campus. I knew about this museum since the beginning when I participated in ISA's very first campus race event, but I never paid a visit because I thought it is literally steps away from my office so I can visit "some time". In August 2017, when I'm days away from graduation, I finally visited this museum. My visit spanned two afternoons due to the rich content in this museum.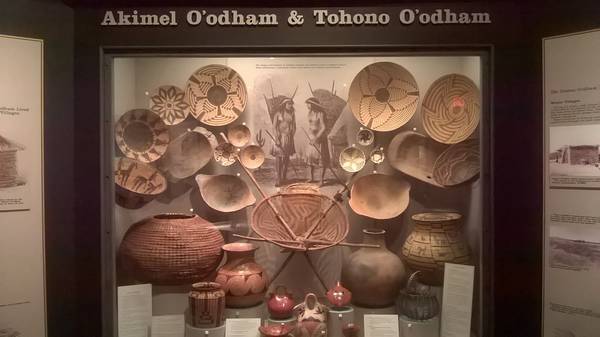 The main exhibit at Arizona State Museum, Paths of Life, presents the origins, histories, and contemporary lifeways of ten Native American cultures in Southwest America. While I have interacted with members of Tohono O'odham and Yaqui tribes through their presentations at Tucson Meet Yourself, I gained better understanding at this Paths of Life exhibit about their culture, religious beliefs, and struggles. I also learned about eight other indigenous tribes in the Southwest region but further from Tucson.