I began my life as a Tucsonan on Aug 04, 2011, spent six years as a PhD student at The University of Arizona. However, everything has an end, and my life in Tucson ended on Aug 31, 2017, after I accepted a research job in Gaithersburg, Maryland.
Move to Sahara Apartments
My apartment lease at University Arms Apartments ended on Aug 01, 2017. I needed one more month in order to finish editing my dissertation. I chose Sahara Apartments for my short-term accommodation.
On Jul 15, I went to Sahara Apartments to "apply for a room". I received a tour promptly, but I was told to apply online, because they do everything online. Despite being a small community, Sahara had a complicated website for all the business procedures, including new resident application, rent payment, maintenance requests, shuttle reservation, and policy violation reporting.
I put in my online application a day later, and received an invoice within a few hours. The invoice indicates that paying by credit card would incur a 4% convenience fee, and paying by personal check would incur a five-day delay to make sure the check clears. WTF?
A week before my move-in date, I visited the leasing office again to submit my check. The owner and manager of Sahara Apartments, Ted Mehr, greeted me. He accepted my check, and told me that I could pay with the checking account number through ACH debit, which clears immediately and avoids the convenience fee.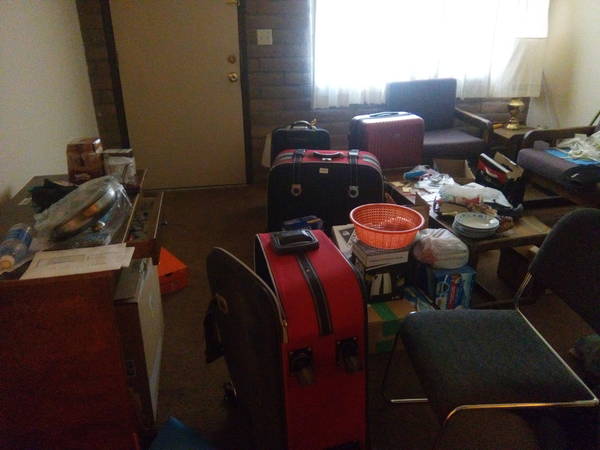 I rented a car on Jul 31, and moved from University Arms to Sahara. I was assigned room 3316 on the third floor. Although there is an elevator, moving everything from the car to the third floor was a tough task that resulted in several sweat-soaked shirts.
Life at Sahara
Short-term stays are considered "hotel accommodation" at Sahara Apartments. Rooms are furnished with bed sheets, towels, dinner plates, and kitchen utensils. This means I could donate my own pans, pots, and plates to Goodwill, as I don't plan to bring them to Maryland with great effort only to have them smashed on the way.
Sahara's amenities are comparable to NorthPointe Apartments. There is a swimming pool, a hot tub, a little fitness center, a games room, a lounge, and a small movie theater that I never figured out how to use. A dozen on-size laundry rooms are open 24/7, and the price is $1.75 per load, half of the price at University Arms. I took advantage of the cheap pricing, and washed all my clothes in the machines during the month.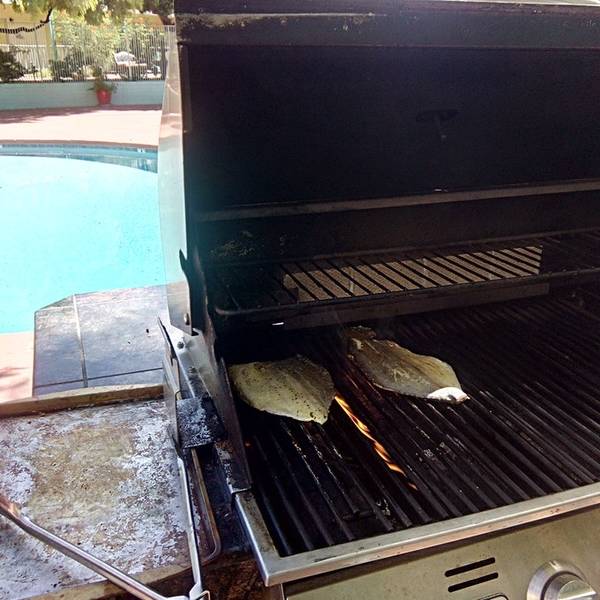 My favorite amenity is the gas grill, which isn't available at University Arms. I can cook steaks, salmon, leek, onion, carrots, and broccoli on the grill. I can also take a dip in the pool while my red meat is cooking.
The ugly part of Sahara Apartments is a colony of ants. Whenever I have fish in my room, thousands of ants would find their way in, in an attempt to remove nutrition from the fish bones. Apartment management would not do anything until I have filled a form online; then, the maintenance guy would show up with a spray bottle.
"One Last Time"s
August is my final month in Tucson, so that I wanted to relive some of the good experiences by visiting my favorite places, eating my favorite local food, and participating my favorite activities "one last time".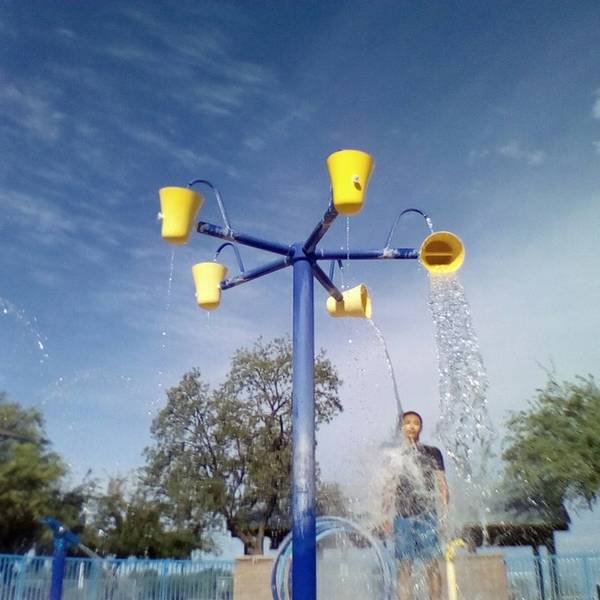 I rode a bike along The Loop, found more geocaches, and played in the mud. I went to 2nd Saturdays and Tucson Improv Movement. I ate at El Güero Canelo, Zemam's, Yoshimatsu, and Tucson Tamales. I continued to enjoy the heat, the monsoon, and one last hike.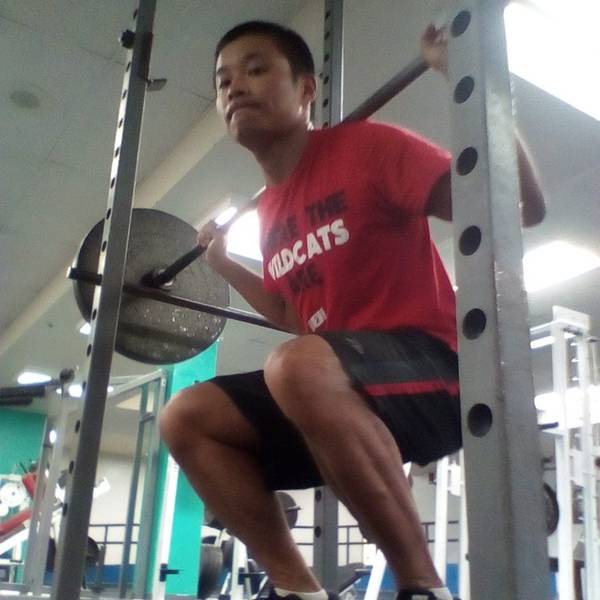 There were also some "first time"s, for the activities that I always thought I could do "next time" until realizing that I wouldn't have more time. This includes a visit to Arizona State Museum, and a few workouts at downtown YMCA.
The End
I moved all my stuff to CubeSmart Self Storage, and departed from Tucson on Aug 31, 2017. Although I could return to Tucson in the future, it would be unlikely for me to spend more than a few days in Tucson. Thus, I have officially left Tucson, the city I know and love.